A.C.T.S. Mission to Southern China
Christian Southern Fujian/Guangdong/New Territorities Hakka/Northern Taiwanese Leaders
(26 May to 24 June, 2014)
By the grace of God and massive, united action prayer from 15, 000 Action Prayer Partners like yourself, including 174 Action Prayer Partners in Hong Kong/Shenzhen, A.C.T.S. was guided to develop 10 Volunteer Evangelists in Hong Kong/Shenzhen and Mong Gong and to expand our network in Southern China.
One of the issues faced on this mission was how to make initial contact with potential partners and work side by side to help them fulfill the spiritual and economic needs of 4 – 10 year olds and their minority families and a translator to help facilitate the conversation. We humbly submitted our to help families to acquire, build, and share a strong Christian faith and income.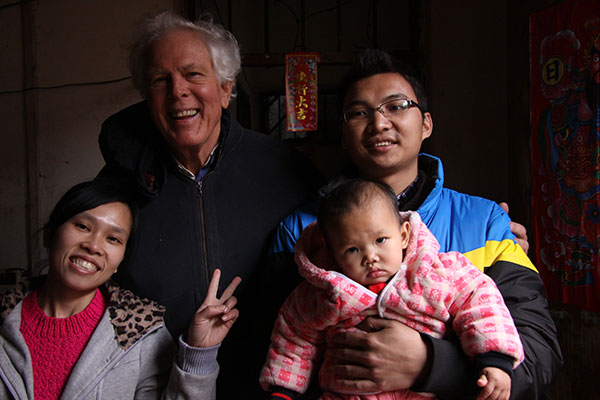 Background of Income/Faith Training
Our associate, Colin Cotterill, Carol and I collectively have 177 years of Christian and 162 years of business experience. Our speciality is the importation of products to Australia and North America. Carol and I (Fred) began training people in evangelism and discipleship first with the Gideons in 1985. Fred began training minority Christians in Biblically based income and enterprise development in the mid 90's in inner city Boston, MA. and Sydney, N.S.W. Colin has visited China 38 times to coordinate the importing of chemicals to Australia and has been a Salvation Army Soldier for 50 years.
Action Prayer
We are inspired by the "Back to Jerusalem Movement" and are totally committed to its fulfillment. A.C.T.S. has had up to 15,000 of A.C.T.S. Action Prayer Partners praying for Hong Kong/Shenzhen and Taiwan for 2 years. We (Carol, Colin and I) are stepping out in faith with no Christian friends in Southern Fujian/Guangdong or Taiwan. We respectfully request your guidance. It would be great if we could meet and pray with 18 mature Christians in Northern Taiwan/Southern Fujian/Guangdong who have a heart for the unsaved minority children and or Christian parents who are interested in acquiring proven know how and resources to improve their family income and effectiveness in instilling their faith in the next generation.