A.C.T.S. Prayer Method
(Adoration, Confession, Thanksgiving and Supplication)
Dear Friends,
Please join us in giving a grateful thanks to each of A.C.T.S. Volunteer Evangelists and Partners across Australia for their commitment to prayerfully keep Australia's revival going and growing, for a Christlike Australia, by flooding the Outback with the Word of God.
"For what we proclaim is not ourselves but Jesus Christ as Lord with ourselves as your servants for Jesus' sake. " (2 Corinthians 5 – 7).
Adoration:
"For what we proclaim is not ourselves but Jesus Christ as Lord with ourselves as your servants for Jesus' sake. " (2 Corinthians 5 – 7).
Please join our praising our Trinitarian God for:
Your love for every facet of your kingdom, your people, and all of your creation.
Many signs of continuing revival in Alice Springs (i.e. A.C.T.S. Volunteer Evangelist, Terry Medling, reports a movement of God's thick, intense and overwhelming presence led by residents amongst 70 Aboriginals in Alice Springs's Old Timer's Camp including a 3 hour spontaneous first time Sunday morning service at its nursing home. 7 full blood Aboriginal tribal men plus women responded to the altar call.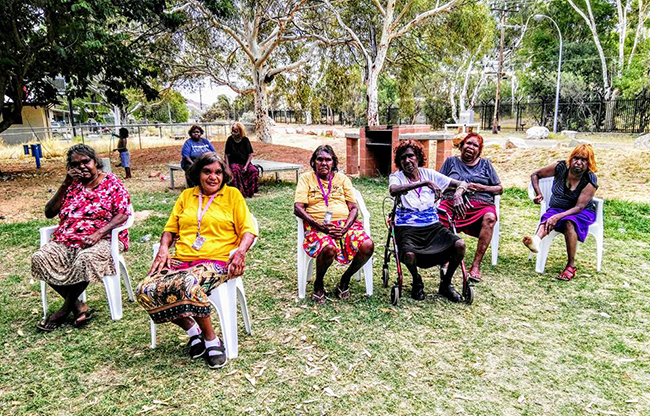 Those who have come out of depression, suicidal thoughts, and or diabetes (i.e. Jazie and Eddy)
God is blessing Brett's discipleship training in Arnhemland … it's going great.
C. Confession:
"…..be content with what you have…"Hebrews 13:5b (NIV)
Please join our confession:
Father God,
Please forgive me for my dissatisfaction with your gracious provision…and th heaps of sins caused by my discontent. In Christ's name. Amen.
T. Thanksgiving:
"What no eye has seen, what no ear has heard and what no human mind has conceived"—the things God has prepared for those who love him." I Corinthians 2:9) NIV
"Please join our appreciation for:
Continued revival in over 25+ communities in Australia's Outback, for up
A.C.T.S. Scripture Blitz to bring massive united action prayer to support A.C.T.S. Outback Volunteer Evangelists Outreach and discipling efforts.
The free, abundant flow of God's word to generate a response to His saving grace.
New church plant in Boulia, Queensland with a weekly Bible study by A.C.T.S. Volunteer Evangelists, Josephine Corporal and her husband, Lesley Bowden.
8 children aged 6 – 9 at Sunday School with Carol at the Gold Coast Church of the Nazarene (Kyeema, Sarafina, Hosea, Cherish, Hosea, Sylvia, Stanley and Stanford). They love learning about Jesus and His love for them.
S. Supplication:
"pray…on all occasions with all kind of prayers and requests…..always keep on praying for all the saints." Ephesians 6:18 NIV
Please join our pleas that:
Every Australian child will fulfill God's brighter future for them.
Australia and its Church will fulfil their long neglected duty of care for their sacred children. Aboriginal kids are the most neglected people on the face of the earth.
Australia's high teen suicide and pregnancy rate with its evidences of little family support, complicated relationships, drugs, finances and a resistance to the Gospel will greatly diminish.
Jerome will get his life in order and return to Jesus.
God will bless Noline and Leon's homeland, Dakayala, N.T., with a God's Base Center.
God will bless Noline and Leon with new instruments for their Gospel band to be an "Alice" group for Jesus and share their music for the one and only king.
Brett will be able to receive 40 large, hard cover, large print, "easy to read" Bibles for his Bible classes.
Healing for Carol O. and Carmel Rankin from stomach and ovarian cancer.
Every Christian mother will have a Godly husband (i.e.Jennifer D, and Joanne).
Total healing for Grantly from pancreatic and bone cancer; Victoria, arthritic back pain; Jordan Habel, serious eye problems. The Holy Spirit will comfort and protect those who are sick: including Danika who has a lung infection.
Cover Michelle with protection from the enemy as she battles depression, suicidal thoughts and oppression.
God will provide joyful Volunteer Evangelists, administrators and donors for A.C.T.S. and our partners (i.e. Carl & Gail Musch) for a Christlike Australia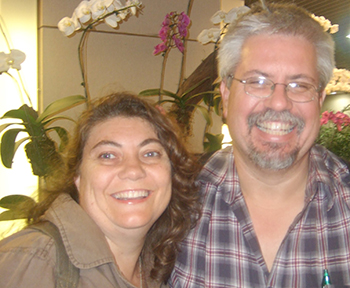 Our Triune God will bring joyful volunteers alongside Pastor YouSin Heo with his wife and 2 young daughters, who provide weekly church and a meal for up to 70 Aboriginal children and adults weekly.
A.C.T.S. matching grant from the Australian Bible Society and CRU will be authorized, enabling us to more than double the outreach and disciplingresources we provide to A.C.T.S. Volunteer Evangelists in 2017 versus 2016.
Confirmation from the 18 U.S. churches the Schaeffers have requested a visit during the time period July 15 to October 12, 2017
"You shine like stars in the universe as you hold out the word of life" Phil 2;15.